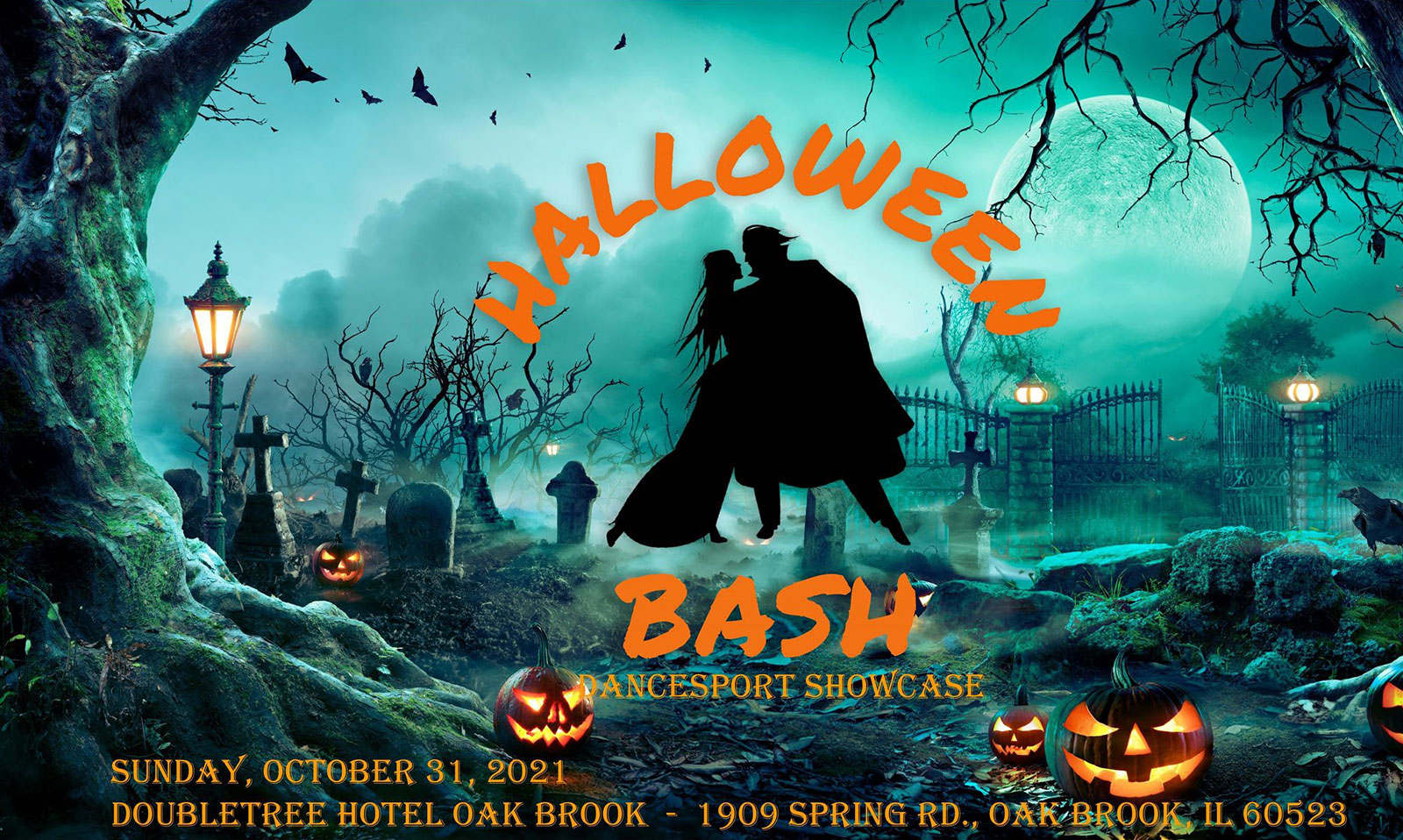 Dear Dance Friends,
It is with great excitement we welcome you to our annual Halloween Bash Showcase! We are looking forward to having you join us and seeing new faces also in this non-competitive format set for both professionals and amateurs to show their dance! We will offer both Multi-Dance Events and Solo Exhibitions for all Levels and Ages. Our event will offer a 4-course plated dinner (with kid's menu option), along with a full day of dancing.
The event will begin at 10:30 am (doors open at 10:00am) thru closing with open dancing until 9:00 pm.
Halloween Bash have a fully open competition size dance floor! We are also having a free group class, Professional Dance Show, Top Teacher Award, Top Studio Award and Top Student Award. We will provide Photo services.
Halloween Bash invites you to tell others you are attending our event, by advertising at the event!
Vendors are also welcomed, please consider joining us with your lovely merchandise.
We are very excited to welcome everyone to Halloween Bash! Should you have any other questions, don't hesitate to contact us!
Dance! It's What We Do!
Location
2021 DoubleTree by Hilton Hotel Chicago
Address:
Oak Brook 1909 Spring Road,
Oak Brook, IL 60523
Date: October 31st, 2021st