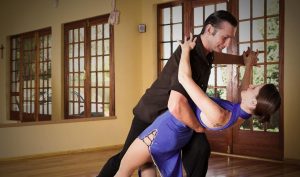 With locations in Wilmette and Kenilworth, North Shore Dance Society offers two great, Chicago area ballroom dance studios less than 40 minutes from Chicago and within just a few minutes from most communities in the North Shore area.
Whether you live and work within the Evanston, Wilmette, Kenilworth, Winnetka, Glencoe, Highland Park, Highwood, Lake Forest or Lake Bluff suburbs, North Shore Dance Society should be your choice of ballroom dance studios.
We invite you to view more about the instructors; however you won't find more experienced or passionate instructors for teaching you the waltz, tango, foxtrot, quickstep, rumba, east coast swing, salsa, samba, jive and more.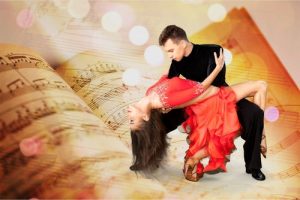 Whether you're an individual, a dating couple, or married – and whether you are desiring recreational dance skills just for fun or if you are looking to ramp up your competitive dance skills, North Shore Dance Studio can help you achieve that level and more.
Couples, how long has it been since you and your other half were "dating"? Chances are, you've just become too busy to date the way you used to. You may do something exciting on your anniversary, but what about the rest of the year. Re-ignite your bond and passion by taking some dance lessons together. You think we're exaggerating? Just try us! Schedule a visit to North Shore Dance Society today and leave everything to us. We'll "be gentle" 😉 We'll work with you at YOUR pace and before you know it, you'll both be smiling and laughing and asking yourself why you didn't think of dance lessons before.
The truth is, learning ballroom dance together is great for every couple as it builds communication.
If you are an individual and just wanting to gain some confidence in yourself, you simply won't believe how ballroom dance can deliver that level of confidence for you. As you move from lesson to lesson you start gaining a measure of confidence that will bode you well in the world outside of the studio. Suddenly work parties and nights out on the town become your playground.
North Shore Dance Society is committed to transform lives through ballroom dance, striving to lead everyone in its community toward a lifelong engagement with ballroom dance. Our teaching philosophy is centered on instilling a passion for ballroom dance, while also building self-esteem and confidence.