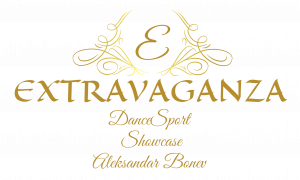 Dear dancers and friends of the community,
Welcome to our 2nd Annual Northshore Extravaganza Dancesport Showcase scheduled for Sunday, August 26, 2018, from 11:00am to 9:00pm CST.
Following the smashing success of our first showcase, we will once again host our event at the elegant Grand Ballroom at Chevy Chase Country Club located at 1000 N. Milwaukee Avenue in Wheeling, IL. This location is well equipped with a performance floor, great sound system and stunning lighting.
Our unique and one of a kind showcase combines Pro/Am, Amateur and Professional Solo Showcases with Competition in all Ballroom, Latin, Swing and Social dance styles. We are the only showcase in Illinois that will have the presence of adjudicators to judge the "single & multi dance events" and provide constructive feedback to our dancers with numeric scores and judges' commentaries. For 2018, we are honored to have esteemed Adjudicators John Swick, Kris & Ela Kasperowicz join us as judges!
We are also excited to be the only showcase in Illinois that will be offering the Top Teacher with a cash prize award at our 2nd annual showcase! Participants will enjoy our complimentary dance lecture and professional show. While we will be permitting the usage of personal recording devices, we will also be providing professional video and photo services. For those seeking a glamourous stage look, we will have a hair and makeup artist to transform your look.
If you are interested in advertising in our A4 size program, our advertising fees are $100 for a full page, and $65 for half a page. For vendor fees, please contact us directly.
The day session will start at 11am with registration, multi dances, dance lecture and solos. Each dancer is permitted to dance a maximum of three solos. In addition to showcasing our dancers' talent, we will provide coffee and tea to delight the senses, as well as light hors d'oeuvres. Our evening session will kick off at 6:30pm with a delicious plated dinner, Top Teacher Award, Top Studio Award and social dancing.
If you are planning to be a Spectator, you will find our Showcase a unique and attractive entertainment option to watch a DanceSport showcase & competition. We will have spectator tickets for adult & youth. The deadline for the entries and ticket purchases will be August 12, 2018.
We encourage you to join us at this showcase as it would be a great preparation for Harvest Moon Ball Championship in October. What better way to get proficiency feedback from the judges in a more intimate setting prior to competing in October. Come celebrate our dancers' love of social, competitive and show dancing. Be inspired by people from all walks of life demonstrating their talent and skill, that they have worked so hard for!
We look forward to seeing all of you! Please feel free to contact us with any questions
Aleksandar Bonev
773/996-6617
NorthShoreDanceSociety@gmail.com
Date & Location
August 26th, 2018
Chevy Chase Country Club
1000 N Milwaukee Ave, Wheeling, IL 60090
Extravaganza Dancesport Showcase