What is the difference between Social & Competitive Dancing?!? Probably the most common question that any dance teacher have to answer .
Social Dancing
Social dancing is a non-competitive version of ballroom and latin dancing as well as night club dancing (Salsa, Bachata, Kizomba, West Coast Swing, Hustle, Polka & more).  Usually it is comprised of all the same dances, like Foxtrot, Tango, Swing, or Cha-Cha, but designed to be used in practical settings like wedding receptions, nightclubs, business functions, or informal gatherings.  Social dancing is less formal that exhibition dancing and is meant to be enjoyed while socializing.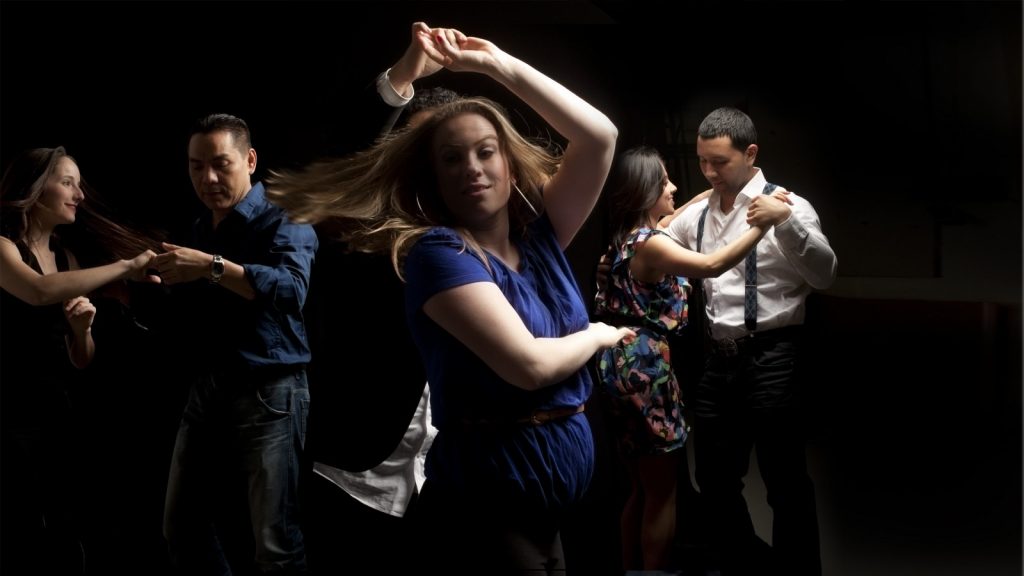 Competitive Dancing or Pro/Am
When it comes to Ballroom Dance and DanceSport, you hear the expression Pro-Am a lot. Pro-Am competition is a category in DanceSport where amateur students partner with a professional dancer, similar to what you see on "Dancing With The Stars." In these events only the amateur is being judged, leaving the professional free to concentrate on helping you look and dance your best! There are several age classifications and level divisions available, allowing professionals to dance with all their students, and to ensure you compete against other dancers of similar skill. Every dance style is available, so you can choose the dances you want to compete in.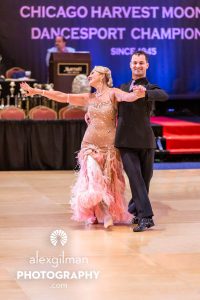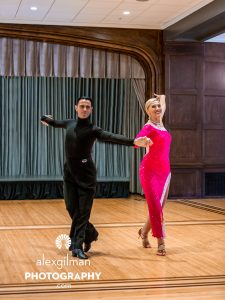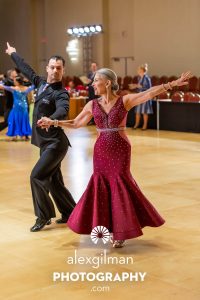 Skills needed for Good Dancing – Social vs Competitive Pro/Am
Leading and Following – The most important skill for good social dancing is Leading and Following.  This is the non-verbal communication from the leader to the follower indicating the direction, timing, and style, among other things. If deciding to compete in a Pro/Am category with your dance teacher, you better be ready to take your dancing to the next level. Be ready to understand your own routine and eventually your partner's steps. Directions become absolutely "must know" and your timing have to become very clear and easy to understand. The physical connection and understanding of yours and your partners body weight will be crucial for a good synchron. Creating space for your partner and making him/her look better will be an important task to master.
Posture and Dance Frame – When social dancing, your posture is important to the extend where you don't want to look down and hopefully you don't disturb your partner. Your dance frame in the world of social dancing is probably the very last thing that thoroughly matters, so just bread and enjoy your time on the floor. When it gets to Pro/Am dancing, be sure to keep a great posture and a wonderful dance frame, that the style you are dancing requires. I can promise you, that frame and posture will be the two things you will probably spend the most time during your hard practices, because without those two, competitive dancing would not work well for you.If Leading and Following is a message, then good posture and dance frame are the antenna broadcasting the signal is what you can think of when competing.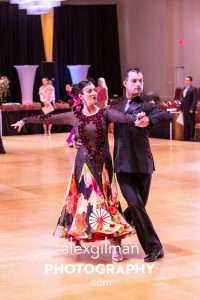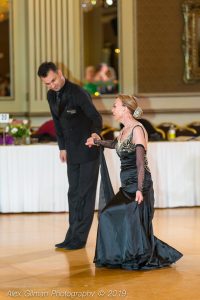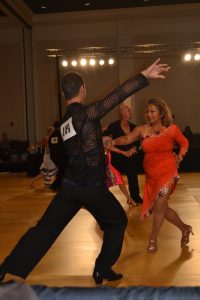 Multi-Tasking
Ultimately, social dancing is having the ability to converse while dancing.  Being able to multi-task, like chatting about work or the weather while Waltzing, takes some practice but allows dancing to develop into natural use much quicker and that's as far as it goes. Making a dance mistake, while having a blast in a salsa / bachata club is perfectly fine as long as you are smiling and the person dancing with you understand that you are not competing. When you are preparing to compete, the level of multi – tasking changes right the way. You will have to practice over and over different moves with the correct posture, frame, alignment, timing, styling and so on… Once you are on the floor, you should have everything memorized and focus on the one and only thing that matters – dancing your very best.
Cost
If you are not willing to spend much, then social dancing is for sure to go. Not having to attend any events and the low dance expectations will save you some cash. You can always buy cheap dancing shoes and use about any clothes you have for your practice. You can skip practices with weeks and always come back with a big smile. If you are exited to compete and to be the very best dancer that you can possibly be… I f you are looking forward to every lesson with your instructor and you are always ready to learn some new information (after you practice the old one for hours every day)… If you are ready to skip your wedding anniversary because there is a local dance competition that you have prepared for months (please look at your schedule and find a different comp or you are risking a bit ;))… That simply means that you are a dance competitor and there's nothing to stop you from your dream. YES, Pro/Am has a cost behind and it's important to understand it from the beginning of your dance journey. Besides paying for dance lessons and group classes, dance student will need to buy practice clothes (please buy quality practice clothes, since they will be the only one with the proper cut,weight and movement), good practice and competitive shoes (ENGLAND!!!!!), eventually a dress or dresses (depends on how many styles of dancing you are competing in), costumes for the guys, hair and make up for the ladies (possibly for the guys as well), maybe some dance jewelry for the ladies. Every dance event (dance showcase or a dance competition) cost money to attend and the teacher or the studio have to be compensated for their time and commitment. 
The most expensive places to dance at and do dance events are without any doubt the franchise studios (rather not mentioning their names). If you are excited to dance and want to be a good dancer, make sure you find an independent dance studio and don't forget to do your research before starting your dance journey. As any other business, they are plenty of so called "dance teachers" that should not be teaching you. If you are not getting a clear answer for your dance questions or if you feel no progress (worst is when you are a beginner student and you find out that your "dance teacher" has 2 months of dance experience)  – please find another one…
Last but not least – Should you do a Pro/Am?!?
Many students find that training for a goal, such as competition or a dance show, focuses them and allows them to apply the 'outside world's' ways of measuring results to an art form that has an always moving future. And, allowing you to forgo responsibility for much of the partnering aspect will, as you are being told, allow you to feel like you are concentrating your energy and effort to yourself solely, without the cumbersome issues that real partnering presents – not only the mechanics like compromise, scheduling, and interaction, but also in dance aspects like compromise, interaction, and presentation.
Expense of course is relative in any hobby or pursuit – but if it makes you happy, there is not dollar value that is too great, in my opinion. However, dance is a journey and not a goal, no matter how often your studio ties the memorization of steps and choreography to a specific level or rate of success. You can be a great dancer with very few movements, and a very bad one with millions of steps.
Dancing and performing with your teacher is one the very best things that you can possibly imagine and unless you tried it at least once you will never find out what you're missing
#nsdsbonev #dance #dancepractice #proamdance #dancing #socialdancing #lovetodance #glencoe #glencoeillinois