What a wonderful Sunday it was… Just another incredible weekend, thanks to our students here in Glencoe Ballroom Club!
After another day of teaching, something made me realize how lucky and blessed We are (all dance teachers) ! To dress well, wear an extremely comfortable dance shoes, always perfect temperature in the dance studio, practicing with fantastic people that we are happy to call our students or meeting potential one, but most importantly – being part of someone's dance life and creating a great friendships!!!
It takes special training, knowledge, patience, humor and love of people to be a teacher of any kind. This is a time consuming and important responsibility, but a very rewarding profession.
In everyone's life there are certain significant and special people who have influenced your life.  Throughout the years, I have had the chance to work on my dancing with some great teachers and most importantly motivators, but the strongest impact in my dance career has been made by dance students. Our students come into our lives with their own purpose and reason and often that is more than just – salsa, bachata or kizomba. They are coming for a life changing experience for them and for us.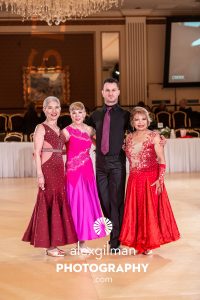 Dance students and dance teachers often have a common goal – help each other grow!
https://www.youtube.com/watch?v=41TA0dW_Sgc
To finish my short write up, I would like to share what an incredible friend and a dance student of mine, recently told me:
"The start of a better world, or a better life, or a better future is simply our belief that is possible. Dance teachers are meant to inspire, especially in difficult times. They remind us that self -confidence can work wonders, but mutual confidence can work miracles. Aleks, for the fact that you believe in me and in my dream to dance, I believe in myself"
Sending much love to everyone reading it!!!
Aleksandar Bonev
North Shore Dance Society – Glencoe, IL
#dance #dancing #lovetodance #alwaysdance #danceclass #dancelessons #dancemotivation