When we dance, we make our essence…. This is the very best way to express ourselves.
The way you move along the dance floor can reveal a lot about what kind of person you are. Your movements just seem at first glance spontaneous. Behind them are hidden features of your character.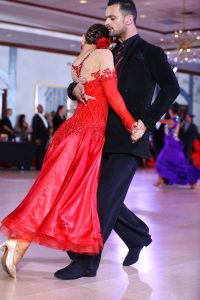 Dancing makes you more or less extrovert, closed or distant. Experts have analyzed the movements of amateur dancers, then subjected them to a psychological test. The result are categorical – the way you are on the dance floor is probably similar to the person in your normal life. Thus, the relationship between gestures, movements of body parts (pelvis, legs, neck and arms) is made with the speed of movement – fast, energetic, flexible, chaotic and bouncing. The dance recognizes the dominant features in the mores – whether you are shy or emotional, abstaining and magnetic … We offer you four types – judge who you fall.
With many movements
You curl your head and arms actively, turn your hips and shoulders – this shows that you are energetic and self-confident people. This way of dancing is typical of extrovert natures that are very mobile both on the dance floor and in life. You love being among people, having fun, being in the company and being surrounded by friends. Easily communicate with strangers and tie up new acquaintances. This coincides with the impression you create around others – you want to be in the spotlight and focus, be active. Your favorite dances are probably Jive, Swing, Mambo, Salsa, Bachata & Quick Step. This style of dancing with many movements speaks of a dynamic and social nature, a heart-seeking and active person looking for sensation and realization.
With tenderness and grace 
Flexibly twist your neck, arms and head, giving the impression that you are sliding on the dance floor. In your dance
there is an idea, a thought and a state. You are open to the associations and boldly experiment. There is a lot of charm in this choreography and it speaks of an optimistic and joyful temperament, of a sincere and dedicated personality. You feel equally well with heels and sneakers because you are casual and gentle. Your loved one will spend a wonderful evening with you…
With sharp gestures
You touch your legs and arms in all directions. The feeling is that your movements are abrupt and chaotic, and this creates the feeling that you are emotionally unstable.  These mad gestures characterize you as an anxious person, a person with an independent and free-loving temper. The bad thing is that your mood is constantly changing and you are prone to stress. You need a sentimental support.
Quickly, but subtly
You move mostly your hands, and your legs move slightly, as if sliding on ice. This style of reasoning, without giving the rhythm, speaks for a lack of imagination but also for very positive qualities. In fact, you are a serious and organized nature, very precise and savvy. It's about a conscientious person who can be relied on.
At North Shore Dance Society – Glencoe , we recognize the different personality dancers and always try to redirect and improve the experience of everyone.
We teach Ballroom, Latin & Night Club Dances.
Article by North Shore Dance Society – Glencoe,Il 660 Vernon Ave
#nsdsbonev #glencoeillinois #4thofjuly #ballroomdance #dancestudio #danceglencoe